Despite the social media popularity of the body positivity movement, the fashion industry still has a long way to go in representing race, gender, age, size, and ability of all kinds. Lauren Haber Jonas is changing the industry in her own way by launching a plus-exclusive agency to cater to the exponentially growing plus-size fashion market.
In May 2019, Jonas and her team launched Part & Parcel, a new plus-size fashion label that utilizes dimensional sizing, an affordable made-to-measure method that allows customers to choose between two fit options on the bust, biceps, and waist. Available in sizes 14 through 36, the brand has made a distinctive impact within the plus community in only six months' time.
However, the Part & Parcel team was also struggling with the lack of models representing the entire spectrum of plus-size women to showcase their own apparel.
Part & Parcel Launches the First All-Plus-Size Modeling Agency
Part & Parcel Talent
Although modeling agencies have been launching plus-size divisions, no modeling agency was solely representing models above a size 18, and plus models who were available to them all fit the hourglass norm.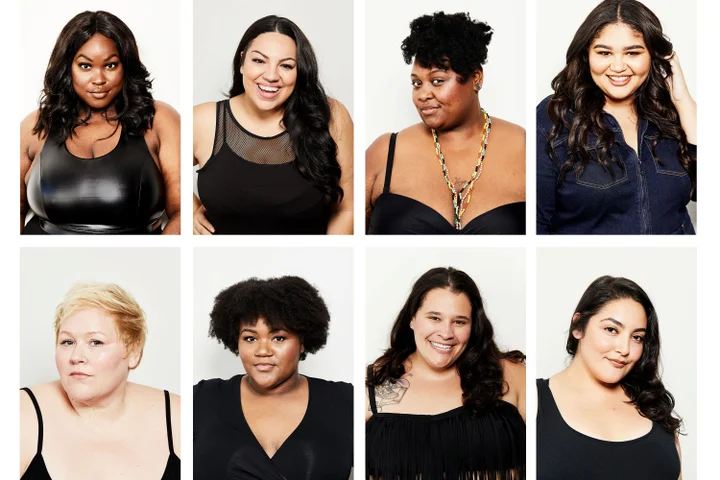 "From day one, Part & Parcel has made product in sizes 14–36, but finding fit and lifestyle models in this size range has been a huge challenge," said Lauren Jonas. "Not only were we looking for women of larger plus sizes, but we wanted to work with models that represented the true dimensionality of plus-size bodies—something we couldn't find."
Aptly called Talent, the agency was launched on November 7, with 15 women across the United States in its roster. According to its press release, Talent was born from "the company's own challenges finding body-diverse plus-size models to showcase its apparel and footwear collections."
Perks
Because Part & Parcel is focused on representation, inclusivity, and providing opportunities to plus-size women, Talent models have the freedom to work with any plus-size brand and any modeling agency because Jonas hopes that the plus-size modeling agency becomes a valuable resource for other brands and designers who want to expand their sizing.
"What I say to brands is, we've done the work, we've found the models, we've created the agency, so here they are, ready for you to work with," she says.
In addition to this "open source" approach, Part & Parcel creates a seamless and joyful plus experience for each model by advocating for everything from their specific dietary and physical needs to handling travel accommodations to ensure they're comfortable. More, models have access to workshops and master classes taught by industry experts, such as Erica Lauren, to grow and develop their skills and self-confidence, with the goal of cultivating a sought-after group of talent for other brands to sign.
Looking forward
By the end of 2020, Jonas hopes to have 100 talents signed to the agency. Looking to the future, she also hopes to expand by age range—both older and younger, as the lack of plus options for teenage girls is a serious concern—and gender.
"Modeling agencies are ground zero for representation in retail," Jonas says, "and until they start to sign real women of all ages, of all abilities, and all sizes, they're hampering the ability for the retail market to progress and to move forward."