There are specific styles of swimwear that flatter each body type. So, even if you are a curvaceous woman, you still have to figure out your body type before choosing your ideal bathing suit. Remember, plus-size is just a size and not a shape.
So, take a look at these plus-size swimwear styles that will look great for your body type:
Curvy women with small bust and shoulders as well as large hips and waist should choose a swimwear that draws the attention upward. Pieces with bright colors and designs at the top, like halter tops, and solid colors at the bottom are the ideal choice.
Women with wide shoulders and a full bust line as well as narrow hips and waist must choose pieces with wide straps and full bust support. Shirred styles will accentuate your narrow waist, while V-necks will flatter your bust-line.
Full-figured women with this body shape are well-proportioned at the bottom and top. In that case, any style will look good on them.
In order to create a slimmer effect at the waist, women with a circular body shape must opt for shirred and surplice swimwear styles. Swimwear with bold patterns as well as dark and solid colors at the bottom are also excellent choices. Haltered swimwear with plunging necklines are flattering as well , especially if it comes with a bright top and paired with a solid bottom.
If your body shape is equally proportional from shoulders to hips, you have to choose a swimwear that accentuates your waistline. Swimwear with belted waists are great for this body type, as well as styles with diagonal stripes. If ever you want to draw attention to your shoulders, halters will do great.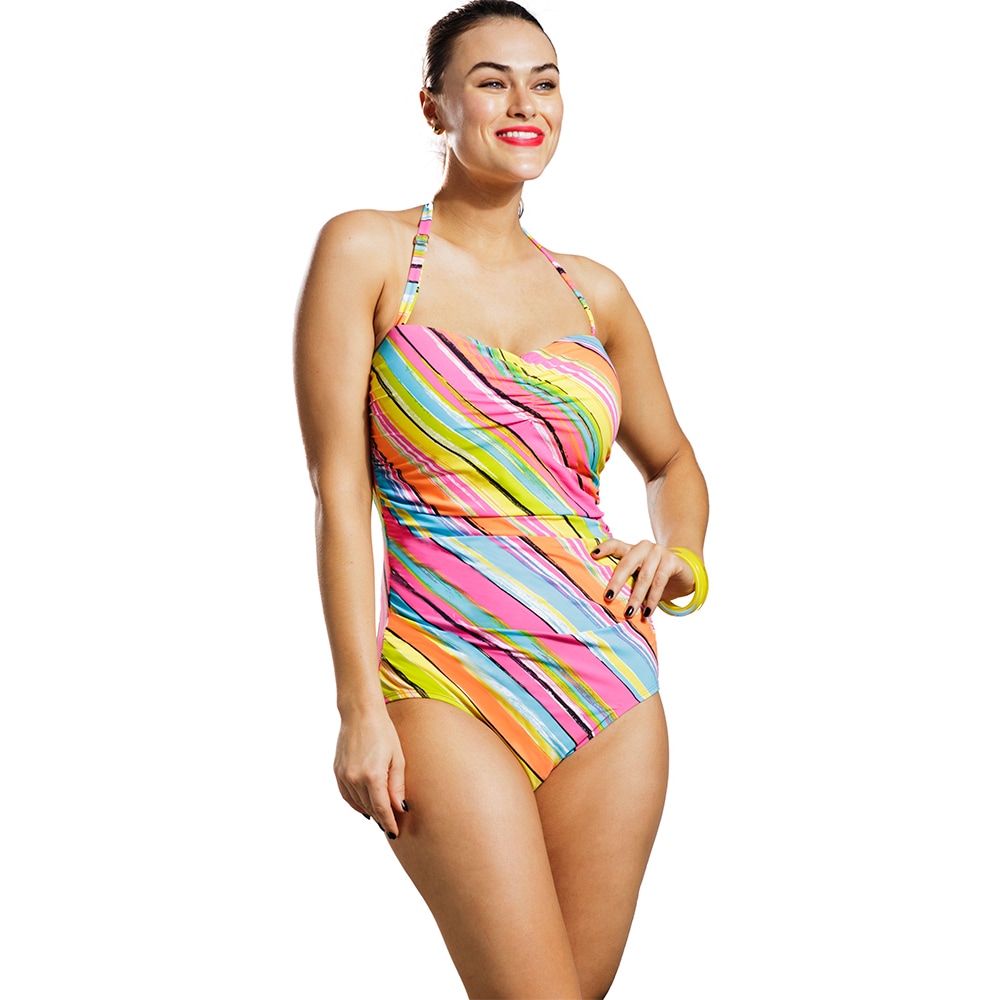 As swimwear for full-figured women are starting to evolve, the choices are getting better than ever. So, regardless of the style or type of plus-size swimwear available, knowing what looks good on you will surely provide you with more options.